Principal's Message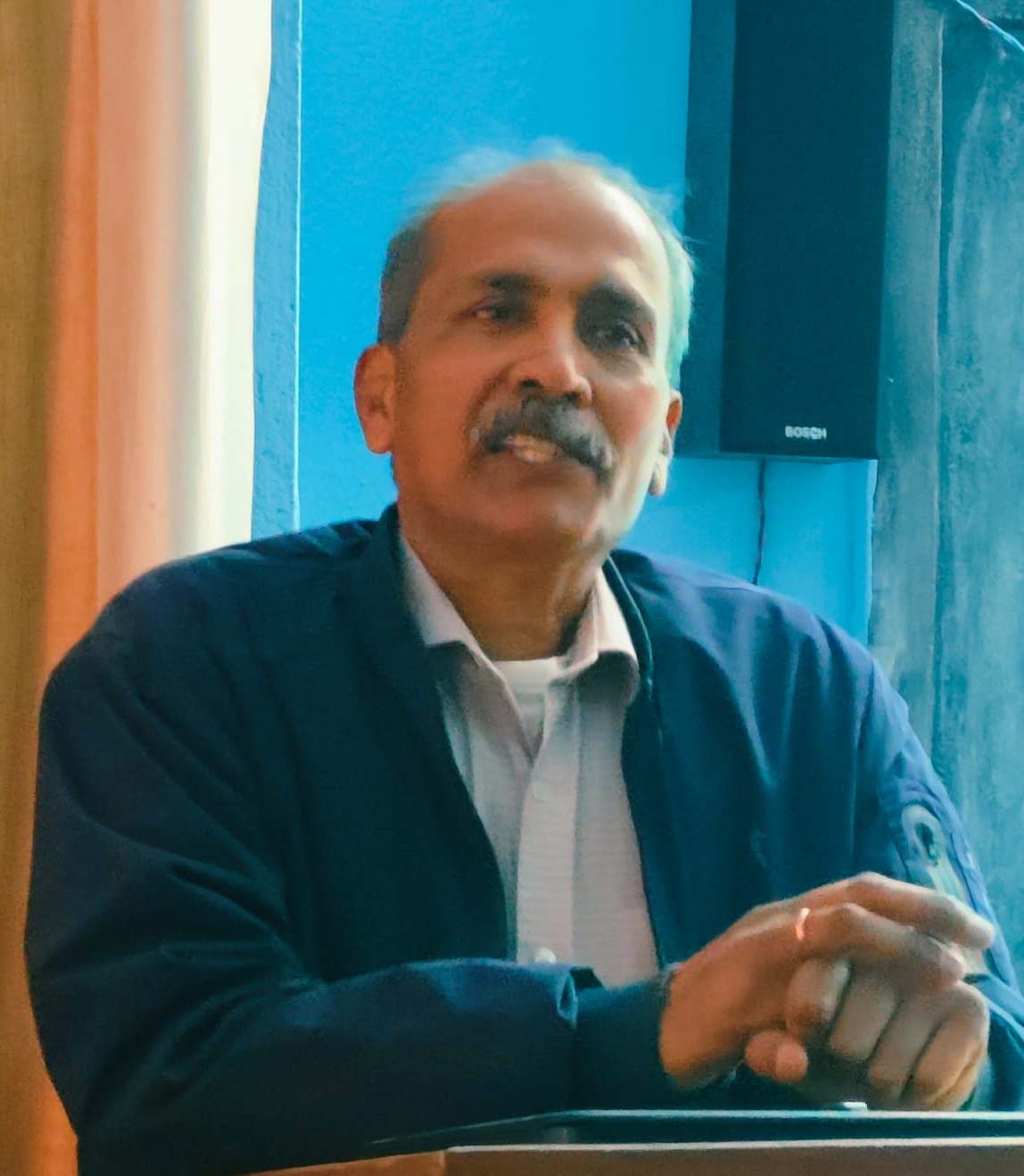 Dear students, colleagues, Almunis and all stakeholders
This is a momentous time that we are introducing our website in a new and revised look to envision our cherished dream of transforming our college to accomplish a prominent place in higher education while striving for quality and excellence in all fields of activities and thereby contribute actively and effectively in national Development.
Established in 1975 , in a vast and beautiful campus , sprawling with pine , Deodar and oak trees situated at the hill top with famous holy BENINAG temple on the one side and Shiv temple on the other, facing a series of panoramic view of snow clad Himalayan mountains provides an unique and peaceful place of higher learning in Arts and Science streams at UG and PG level.
During tha last more than four decades the college has grown tremendously in enrollment and academic expansion adding several new subjects including the self financed B.Ed. programme affiliated to Soban Singh Jeena University, Almora.
The college is already in UGC 2f and 12B list of assistance .
Looking back to our achievements in last some years , the year 2018 -19 and 2019-20 have been important years in institutional building. In the former year with dedicated efforts of our colleagues in the leadership of former Principal Dr.D.K.Pande the college has volunteered to second cycle NAAC assessment and Evaluation leading to securing B grade .As a result of this in the subsequent year the college is covered with RUSA infrastructure Grant's of Rs.2 crore out of which a multipurpose seminar hall . Construction/ repair of boundrywall and establishment of new services for upgrading library, laboratories and infrastructure is proposed and sanctioned by the government. Meanwhile the efforts to equip some of the classrooms with LCD projectors and power back system have already started. The application oriented skill development add on short term courses at college level have been introduced in the last year.
Under clean campus green campus programme we are alredy working on an ambitious project of planting 1000 trees with tree guards in the campus while additionally collaborating with panchayat of Bhatigaon Village adopted by us , for afforestation of barren land adjacent to the campus besides helping the development administration in Rastriya Unnat Bharat Abhiyan. During the Covid 19 crisis the student and teachers both are experiencing online teaching and learning which is becoming a new normal globally. Besides enhanced use of ICT is empowering all of us for blended learning as a supplement to conventional classroom learning. It cannot replace the latter but complemen the forme.
These achievements are the outcome of the aspirations and prolonged dedicated efforts of our stakeholders. Students are important to college as people are important to the country. Therefore , the faculty members are expected to focus on upgrading the quality of our students enabling them to secure higher strides and touch new horizons by continuous incubation and innovations .
The success of a website as an important platform of communication among stakeholders is determined by continuous upgradation on the one hand and frequency of visits on the other. Let us hope that our stakeholders would provide their valuable support and feedback for further improvement of the website.
With my best wishes

(Principal)
Govt P.G.College,Berinag
Pithoragarh, Uttarakhand